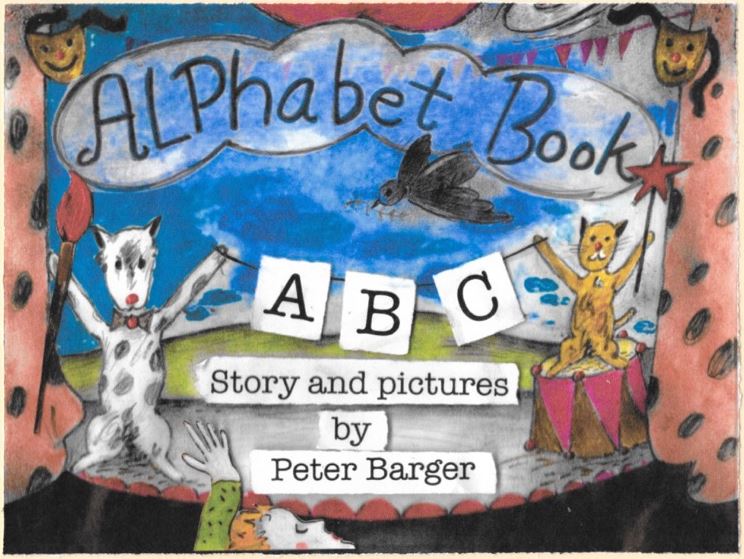 Purchase - $20
Free Shipping within USA
- OR -
Personal Check
Peter Barger 85 Grove St Norwell MA, 02061(617) 791-5345
Made out to "Peter Barger"
All books will arrive signed. I'm happy to include a personal message - please include this with the payment, or email me at .
Prints Available - $80
I'm now offering individual prints of each letter, mounted on an 8x10 canvas, with a painted frame. They hang nicely with just a push pin!

About this book
I created this book to combine my early love of alphabet letters with my artistic expression. As a young boy, my dear mother gave me a sketch book and had me draw each letter, to help me learn the alphabet and prepare for school. Sixty-plus years later I am recreating and expanding on this concept, with the help of my animal buddies, Petey and Rusty.
This book, I trust, captures the simplicity, beauty, and entertainment value of reading and viewing the alphabet. It is meant to be enjoyed by the child in all of us.
Petey, Rusty, and I will be back with more adventures and stories to share. Until then, see you around campus.